As an endowed professor who teaches at the medical and pharmacy schools, I see what our future doctors and pharmacists are learning today. Unfortunately, the current curriculum is based little in the basic sciences, with minimal information on herbal medicines and nutritional cures. These were taught in medical schools before 1980, when many herbal medicines required prescriptions.
In this time of information overload and uncertainty, I am offering classes with information from very knowledge doctors, pharmacists and others who successfully use herbal medicine and nutrition treatments. My classes are for anyone who wants to understand their body better and improve their health. Navigating the healthcare system, medications, supplements and diets is complex and confusing. It is my mission to provide education and understanding on ancient and modern health discoveries so that you can become your own health advocate.
All sessions will be recorded and available for review after the live class.
In addition,  you will have access to special videos, an herbal preparation guide, many wellness recipes, and our Get to the Root of It Chats with medical experts who can answer you specific questions.  I will be scheduling different times for the live chats to give you a variety of times to join.  You will also be able to write in questions and we will answer them each week.
You can join anytime. Regardless of when you purchase, you will have access to all the material presented in the course.
Use Discount Code

nino20

At Checkout!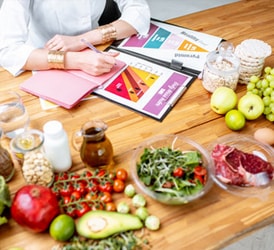 Become a Health Investigator
Pre-Recorderd Video
$125.00
This 10-session course, held weekly on Tuesdays at 9pm EST, gives a basic understanding of how to best take care of yourself and your family. We will review body systems, how they work, foods, herbs and supplements you can take to put your body back into balance. Click below to see an outline of what will be covered each week.